STOREWIDE 20% Discount: Use checkout code SOCIALDISTANCE // U.S FREE SHIPPING
TAILOR
At Shirlanka, we want to help you find the perfect pieces for you! We have developed this detailed guide to help you take your measurements! In a few simple steps you can give our stylist all the info she needs to find pieces just for you! 
What You Will Need: 
1. Measuring Tape
2. Pen & Paper
3. Friend for Help 
Step 1 - Once you have a measuring tape, give your friend a call so the two of you can start measuring! 
Step 2 - Follow the numbered guide, and take each measurement with just your undergarments. 
Step 3 - Email [email protected] all of your measurements so we add them to your file! 
Measurement Guide - ENGLISH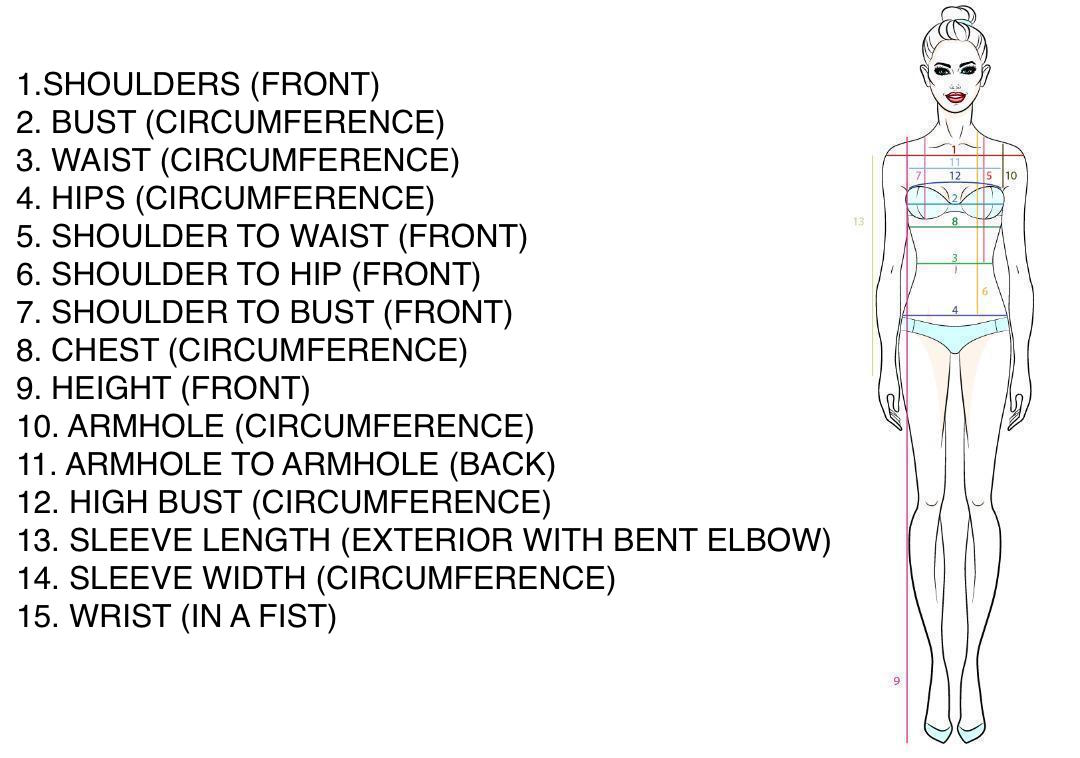 SPANISH